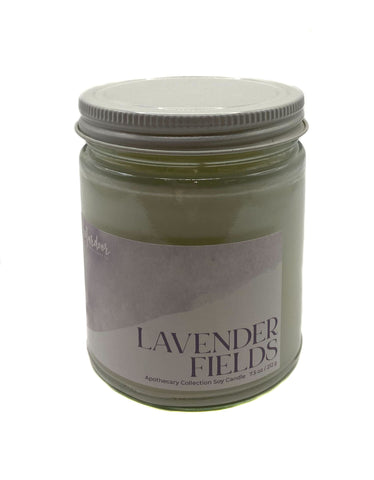 Lavender Fields Soy Wax Candle, by Cellar Door Bath Supply Co
$ 22.00
Lavender Fields Soy Wax Candle - Scent notes: French Lavender. A relaxing stroll through the French countryside's fields of vibrant lavender.
7.5 oz.

Made in the USA
Michigan made!

Each Cellar Door soy candle is hand poured into a reusable glass container using the highest quality, American grown soy wax available. With an eco-friendly woven cotton wick, these premium candles have a burn time of 40-50 hours and can add a sophisticated fragrance to any small to medium sized room. 
This guy has cool friends you'll like!