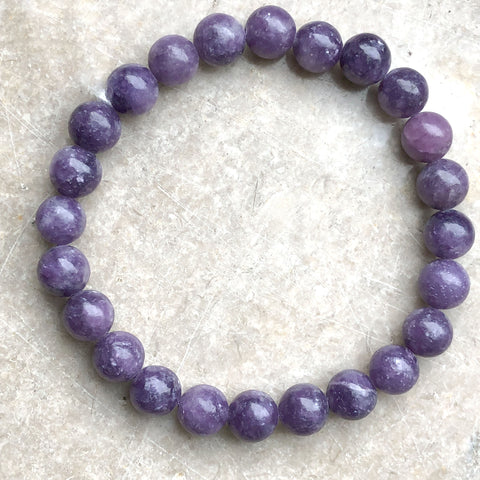 Lepidolite Stone Bead Mala Stretch Bracelet
$ 9.00
Lepidolite is from the mica group and is known for its high levels of lithium. It was first called "Lilalite" because of its lavender coloring. It comes in shades of lilac and pink and even purple-grey. Energetically, Lepidolite is said to help with emotional balance and inner peace.
Each is unique
Choose from 4mm-8mm sizes
Mined in Brazil
Prayer bead bracelets are a great compliment to your meditation routine — used for keeping count while reciting, chanting, or mentally repeating a mantra or the name of a deity.

This guy has cool friends you'll like!