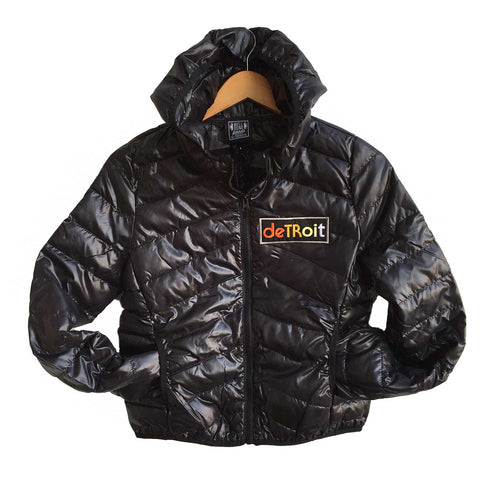 Detroit Rhythm Women's Jacket. Black Lightweight Bubble Down Coat
$ 70.00
Detroit Rhythm Women's Jacket. Black Lightweight Bubble Down Coat. We painstakingly re-drew and Detroited the iconic vintage music machine font you know and love, in the best shades of orange. Embroidered 4-color patch on a black bubble coat.
100% Polyester
4-color embroidered patch
Zip-up closure w/ hood
Choose from S, M, or L
Looking for this patch on more things? Check it out on our
snapback cap
,
beanie cap
,
zip hoodie
,
lightweight bomber jacket
, 
laptop sleeve
, or
by itself
!
Please note - these run a full size smaller than tagged. This is a sample run and we hope to offer more sizes in the future!
This guy has cool friends you'll like!