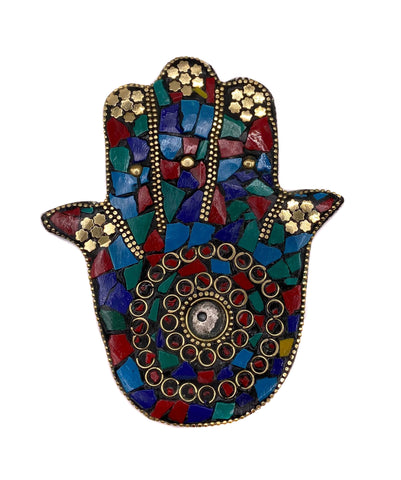 Metal Hamsa Incense Holders - Mosaic Style, Stick Incense Burners
$ 9.50
Burning incense is a great way to begin or end any meditation or mindfulness practice. It can help to facilitate a sense of tranquility and connection to the Divine.
Cast aluminum with hole for incense stick or cones!

About 3.5" x 5"
Intricate mandala patterns on the hand
Made in India
As you watch your incense burn, image all the negativity and stress burning away as well, and being transformed into peaceful healing energy.

* please note that if you order the mosaic style that the color ways vary. so ya get what ya get and we hope ya like it!
This guy has cool friends you'll like!