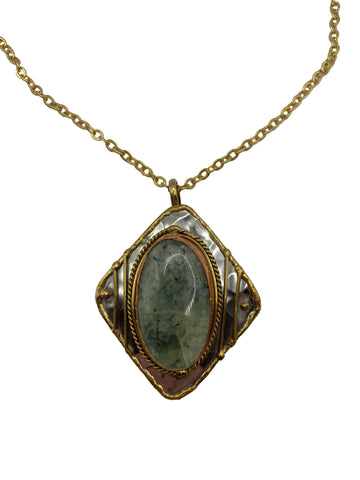 Mixed Metal Moss Agate Necklace
$ 45.00
Mixed Metal Moss Agate Necklace. Moss Agate is considered to be the stone of new beginnings and is all about attracting abundance and tapping into deep-set creativity.

Mixed metals include brass, copper, and stainless steel

30" chain for maximum styling options!

Made in India.
This guy has cool friends you'll like!