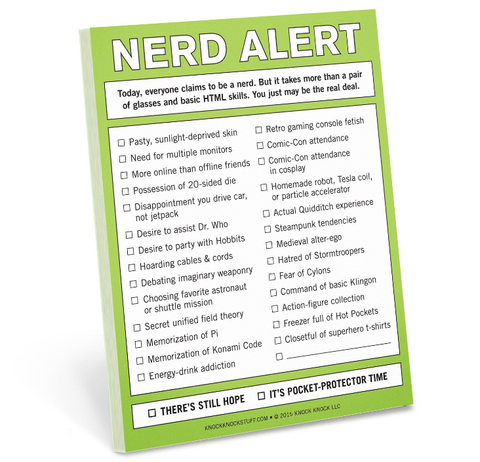 Sold Out
Nerd Alert Nifty Notes
$ 5.00
This product is unavailable
Nerd Alert Nifty Notes. Before your nearest and nerdiest go into full-on dorkdom, issue this warning and attempt to pull them back from the dark side. Or, just let them know that they're teetering on the brink. Their coolness depends on it.
Geek gifts for techies and Trekkies alike
Looks great next to a scale model of the TARDIS
4 x 5.25 inches, 50 sheets
This guy has cool friends you'll like!