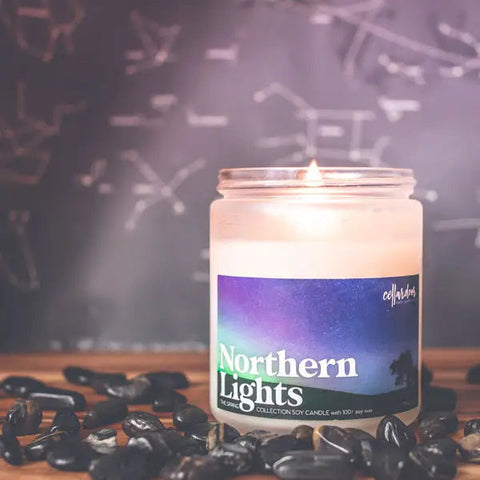 Sold Out
Northern Lights Soy Wax Candle, by Cellar Door Bath Supply Co.
$ 22.00
This product is unavailable
Northern Lights Candle: Scent Notes: Bergamot, cardamom, lavender, sandalwood.
7.5 oz.

Made in the USA
Michigan made!
"We are a way for the universe to know itself. Some part of our being knows this is where we came from. We long to return. And we can, because the cosmos is also within us. We're made of star stuff." - Carl Sagan

Each Cellar Door soy candle is hand poured into a reusable glass container using the highest quality, American grown soy wax available. With an eco-friendly woven cotton wick, these premium candles have a burn time of 40-50 hours and can add a sophisticated fragrance to any small to medium sized room.
This guy has cool friends you'll like!