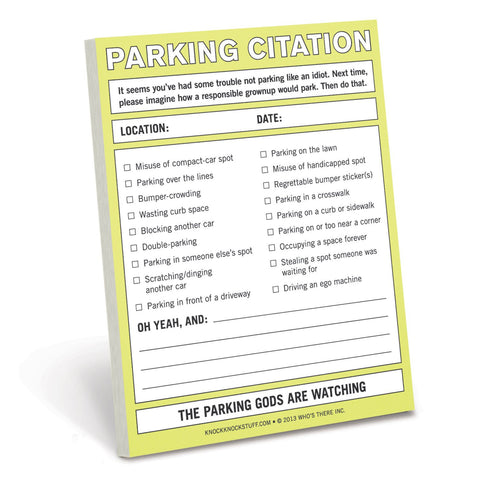 Parking Citation Nifty Notes
$ 6.00
Parking Citation Nifty Notes. Strike a blow for curbside justice with our Parking Citation—spiffed up and back by popular demand. Charge offenders with infractions from wasting curb space to driving an ego machine, and remind them that they're being watched—and judged.
A practical-joke gift they'll actually use
Modern-day etiquette for the masses
4 x 5.25 inches, 50 sheets
This guy has cool friends you'll like!