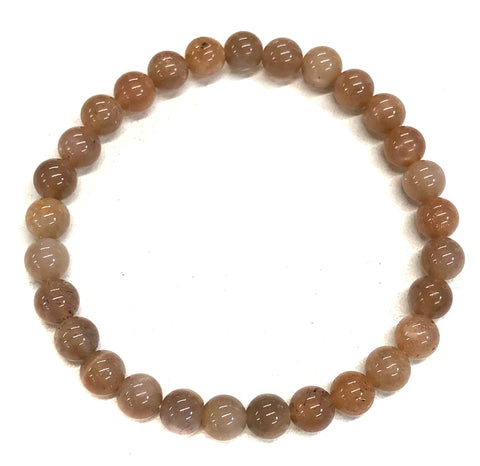 Peach Moonstone Mala Bracelet, Stone Bead Stretch Bracelets
$ 18.00
Peach Moonstone Bracelet.
Moonstones are known for their adularescence – a unique optical illusion that results in a milky, lustrous or glow on the surface of the gem.
Each is unique
6mm beads
Stone origin: 

India
Serene and tranquil, Moonstone is thought to bring balance, harmony and hope while enhancing creativity, compassion, endurance and inner confidence. A Crown Chakra crystal, Moonstone has long been the stone of love, fertility, intuition, magic, protection, hope, and spiritual purity.
This guy has cool friends you'll like!