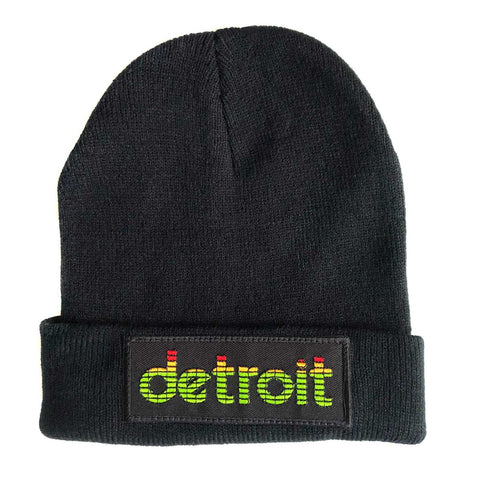 Peak Detroit, LED Audio Level Meter Beanie Cap
$ 19.00
Peak Detroit, LED Audio Level Meter Beanie Cap. Everyone knows that one guy who's always in the red. Detroit's like that sometimes too. Say no to clipping, just don't do it!  Embroidered patch on a black knit beanie.
Knit beanie cap
Elastic material, one size fits most
Embroidered patch
We make these bad boys right in house! Hand-assembled in Detroit in our Eastern Market Studio. Love it? See our entire Peak Detroit Collection! Original illustration, new from Well Done Goods.
This guy has cool friends you'll like!