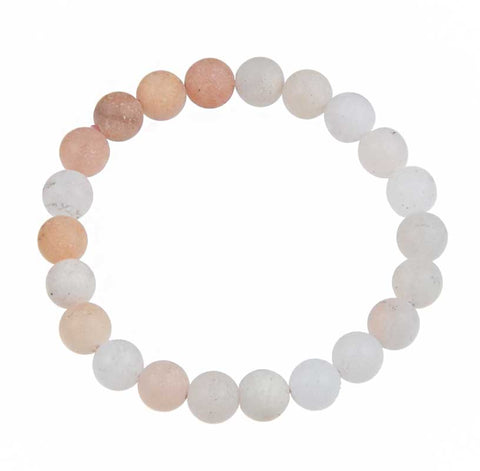 Pink Aventurine Stone Bead Mala Bracelet
$ 9.00
Pink Aventurine Stone Bead Mala Stretch Bracelet. Pink Aventurine is a pink crystal that ranges from translucent to opaque, with shiny speckles created from Mica inclusions. Pink and Red Aventurine gets its color from Hematite and/or Goethite inclusions. Pink Aventurine works with the Higher-Heart Chakra, and can impart a wonderful sense of well-being. Most people find Pink Aventurine to be a very calming stone.
Each is unique
Matte stones

Stone beads

Stone origin: Brazil
This guy has cool friends you'll like!