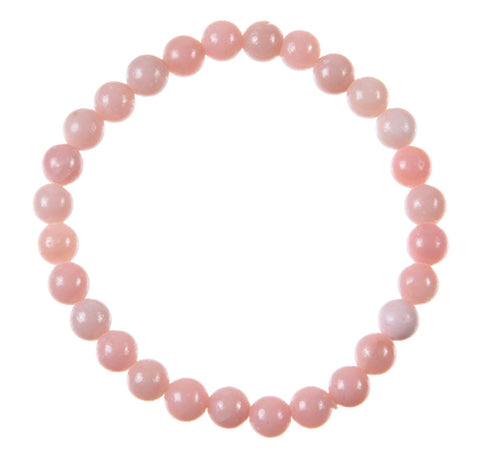 Pink Opal Stretch Bracelet, Rare Stone Bead Mala Bracelet
$ 12.00
Most Pink Opals are common opals from the Andes of Peru. They can range from a bright bubblegum pink to a soft pastel.
Each is unique
Stone origin: Peru

6mm-ish beads
Nautural, un-treated stones
Energetically,
Pink Opal is said to be a stone of love and gentleness, bringing energies of gentle love and kindness to all types of relationships.
Nearly all of our stretch bead bracelets are the same price, but we've found some rare stones for you that are just a little more.

This guy has cool friends you'll like!