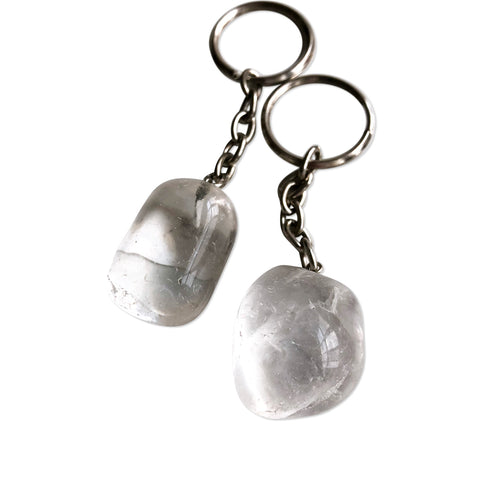 Sold Out
Tumbled Clear Quartz Keychain
$ 7.00
This product is unavailable
Tumbled Clear Quartz Keychain. Looking to add some extra woo woo bling to your key ring? Each stone is unique, so shape, clarity, and size may vary.
Smooth, tumbled stone w/ silver chain and ring loop
Natural stone
Stones average 1.5" tall, 1" wide, 1" thick
Look even more forward to finding your keys!
This guy has cool friends you'll like!