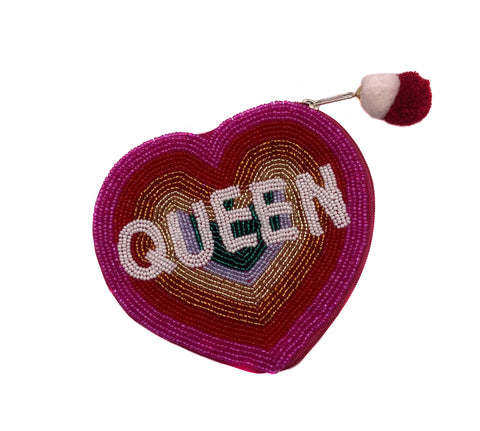 Sold Out
QUEEN Beaded Coin Purse. Pink Heart Beaded Change Purse, Zipper Pouch
$ 23.00
This product is unavailable
QUEEN Beaded Coin Purse. VROOM VROOM! Get in queen we're going shopping! Keep your cash, card, ID and lip-gloss close by while on a shopping spree. 
Beaded coin purse - one side with beadwork, the other fabric

Zipper closure

Mini size: ~4.5" x 5"

Pom embellishment
Carry your essentials - cards, loot, ID, stash?!
This guy has cool friends you'll like!