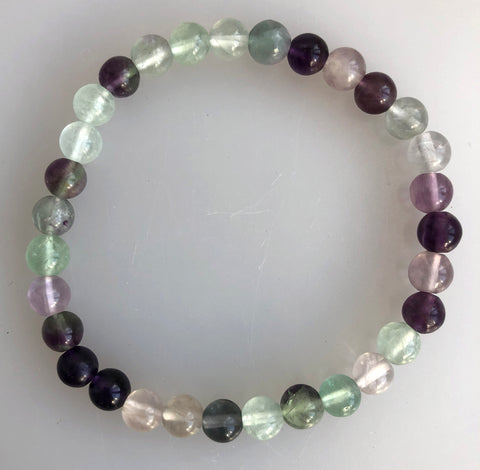 Rainbow Fluorite Stone Bead Mala Stretch Bracelet
$ 12.00
Rainbow Fluorite Stone Bead Mala Stretch Bracelet. Fluorite is a translucent, richly colored, highly fluorescent mineral, with a strong blue-violet color under black light.


Each is unique
8mm beads

Stone origin: China

Fluorite is said by crystal healers to enhance our powers of discernment, and help us reach a balance in relationships. All colors of fluorite are effective for clearing the aura and energy centers and can facilitate a deep state of meditation. 

Varieties of fluorite, including rainbow, can be found all over the world, from Russia to China to South Africa, as well as in parts of the United States.
This guy has cool friends you'll like!