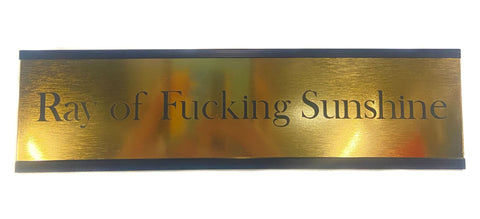 Ray of Fucking Sunshine, Gold Office Desk Nameplate
$ 28.00
Ray of Fucking Sunshine Office Desk Nameplate. Are you a chipper B?! Full of light and love?! Well neither are we so display it with pride baby!

2x8 inches
Laser engraving
Matte black aluminum frame

Black on gold plate

In a hurry? This item is ready to ship!
This guy has cool friends you'll like!