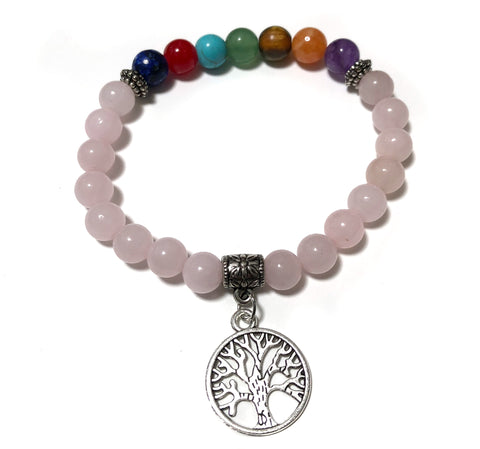 Sold Out
Rose Quartz Chakra Stone Bead Stretch Bracelet, Tree of Life accent charm
$ 9.00
This product is unavailable
New! Now with 7 chakra-color accent beads!

8mm stone beads

Silver-tone accent beads and charm
7 natural and dyed accent chakra color beads
Elastic cord
Healers believe that Rose Quartz is the stone of universal love, helping to restore trust and harmony in relationships and encouraging unconditional love. Rose Quartz purifies and opens the heart at all levels to promote love, self-love, friendship, deep inner healing and feelings of peace.

This guy has cool friends you'll like!