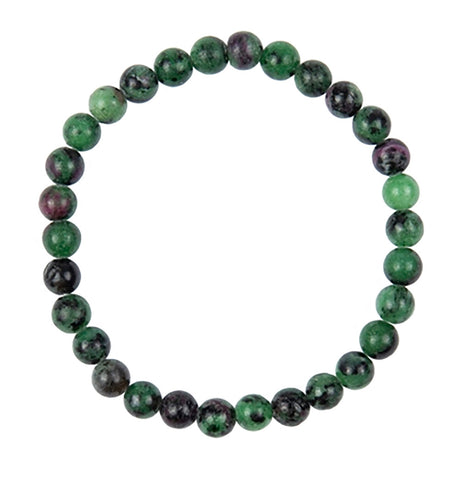 Ruby in Zoistite Mala Bracelet, Stone Bead Stretch Bracelets
$ 10.00
Ruby in Zoistite Mala Bracelet.
Ruby-zoisite is the natural combination of both ruby and zoisite crystals in a single specimen. It is also known as 'anyolite', a name derived from the Masai word for 'green' (anyoli). Zoisite provides an earthy green color, while ruby inclusions give it pink and red highlights. The ruby parts are UV reactive and glow super bright!
Each is unique
6mm beads
Stone origin:

Tanzania
This guy has cool friends you'll like!