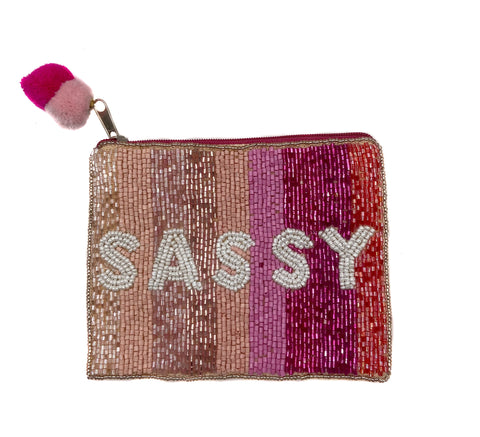 SASSY Beaded Change Purse, Zipper Pouch
$ 23.00
Hand-crafted in India. Each piece is truly a unique work of art, lovingly crafted by hand. Ethical, Fair Trade benefits the entire local community, and yours!
Beaded coin purse - one side with beadwork, the other fabric

Zipper closure

Small size: 5.5" x 4.5"
This guy has cool friends you'll like!