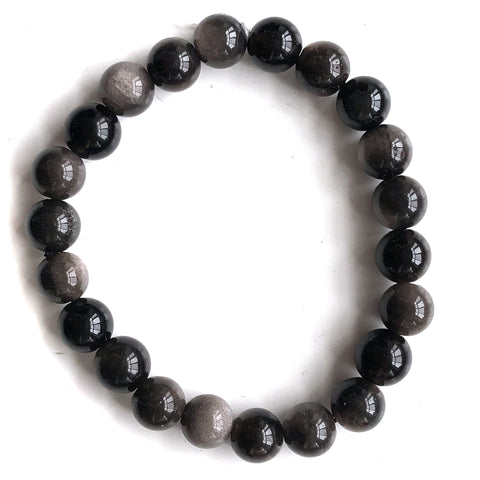 Sold Out
Silver Sheen Obsidian Stone Bead Mala Stretch Bracelet
$ 9.00
This product is unavailable
Silver Sheen Obsidian Stone Bead Mala Bracelet. Obsidian is a naturally occurring volcanic glass. It is formed when patterns of gas bubbles are aligned along layers created by the flowing lava before it solidified.
Each is unique
8mm or 16mm beads

Stone origin: Mexico

Metaphysically, the reflective nature of obsidian makes it one of the first stones used in self-reflective meditation, internal growth and self-understanding. The stone is not thought to give energy, but to help seekers discover where healing needs to happen!
This guy has cool friends you'll like!