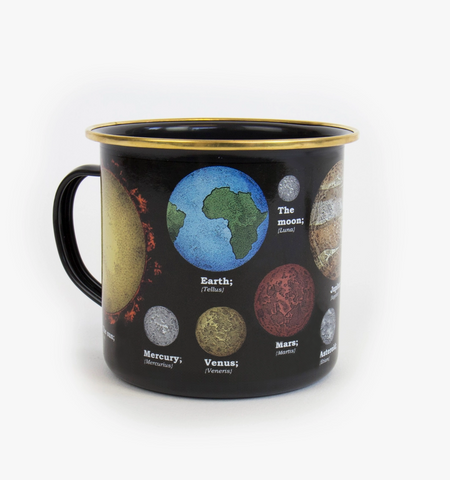 Solar System Enamel Mug. Natural History Print Metal Coffee Cup
$ 14.00
This mug is out of this world! Explore of the solar system and have cup of coffee at the same time, what more could you want?!
10cm l x 9cm w x 13cm h

Enamel mug, perfect for camping, glamping and all the outdoors!

Metal cup - feel free to drop it, but please don't nuke it!

Not suitable for microwave or dishwasher use.

Made in United Kingdom
This guy has cool friends you'll like!