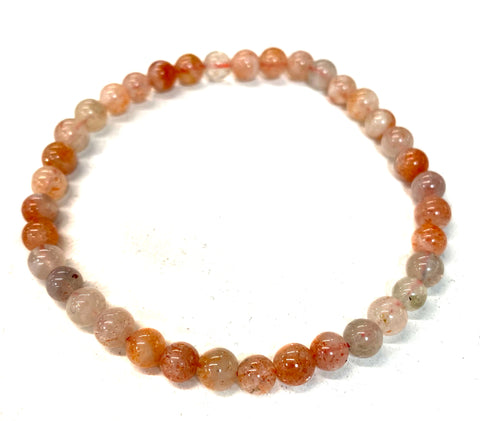 Sold Out
Sunstone Bracelet, Rare Stone Bead Mala Stretch Bracelet
$ 12.00
This product is unavailable
Sunstone Rare Stone Bead Mala Stretch Bracelet.
This bright stone from India is a gem variety of Feldspar and a cousin of Labradorite. Sunstone is known for its iridescent reflections or "flash" when it catches the light.
Each is unique
Stone origin: 

India



4mm-5mm-ish beads
Metaphysically, Sunstone is known for its connection to the light and power of the sun. Sunstone is said to bring light to all situations, and carrying a piece around with you can help your personal power to "shine."
Nearly all of our stretch bead bracelets are the same price, but we've found some rare stones for you that are just a little more.

This guy has cool friends you'll like!