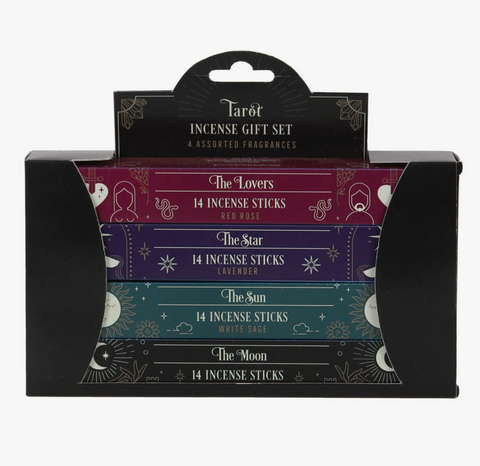 Tarot Card Incense Stick Gift Set
$ 9.00
Tarot Card Incense Stick Gift Set. This mystical incense gift set includes 4 individual packs of incense sticks inspired by traditional tarot card designs. Each pack includes 14 incense sticks in Red Rose (The Lovers), Black Opium (The Moon), White Sage (The Sun) or Lavender (The Star). Please practice caution when burning and never leave lit incense unattended. Designed by Something Different and part of the bestselling Fortune Teller collection of mystical gifts and home decor.
 Made in India

 Weight: 3.52 oz (99.79 g)

 Dimensions: 1.1 x 8.3 x 7.1 in (2.8 x 21 x 18 cm)
This guy has cool friends you'll like!