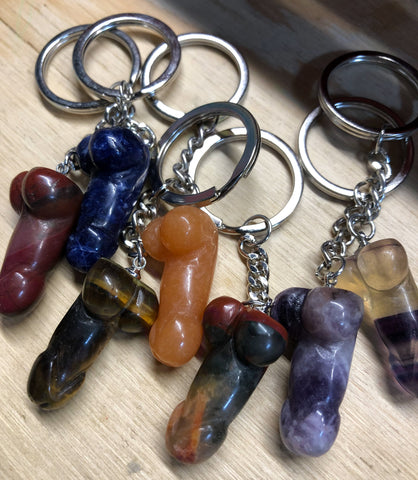 Teenie Weenie Keychains, Assorted Stone Penis Keychains
$ 9.50
Teenie Weenie Keychains. A wee little weeeeener pocket rocket! Size doesn't matter does it?!
Assorted crystals to choose from!
Rock hard! About an inch
Sturdy silver-tone split key ring and chain
You get what you get and we hope you like it!
Peens come in all shapes and sizes so if your down with rando weener then buy one and see what you get! :)
This guy has cool friends you'll like!