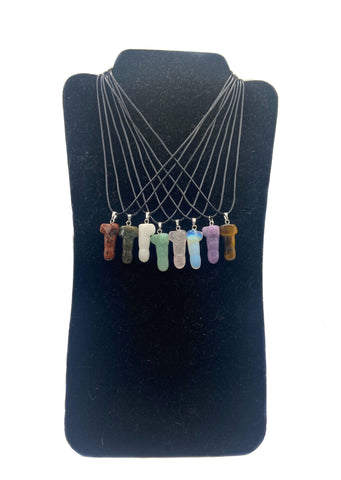 Teenie Weenie Necklace, Assorted Stone Penis Necklaces
$ 15.00
Teenie Weenie Necklace. They say to keep the things you love the most close to your heart with these adorable teenie tiny weenie necklaces you can do that! Size doesn't matter does it?!
Assorted crystals to choose from!
Silver lobster claw closure
12" black cord
You get what you get and we hope you like it! Peens come in all shapes and sizes so if your down with that then buy one and see what you get! :)
This guy has cool friends you'll like!