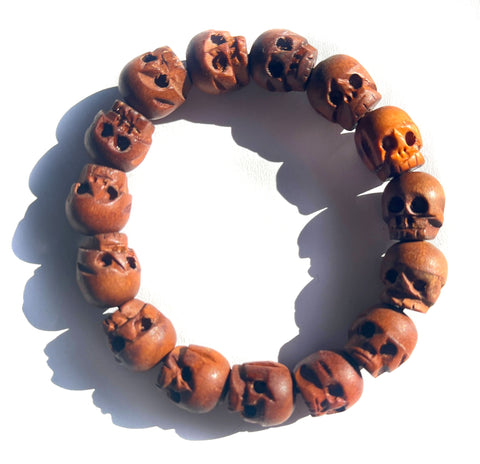 Wooden Skull Bead Stretch Bracelet. Sustainable Hand-Carved Suar Wood
$ 9.00
Hand carved wood skull beads are strung into a stretch bracelet with elastic cord. Inspired by the Buddhist tradition, skull beads are a reminder of the impermanence of life. 
Each is hand carved and unique!
Hand carved in Nepal
Sustainable Suar wood
Beads are approx. ~10mm
One size fits most
This guy has cool friends you'll like!