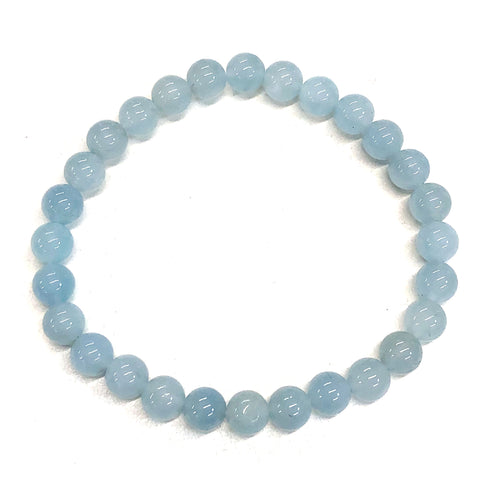 Aquamarine Mala Bracelet, Stone Bead Stretch Bracelets
$ 14.00
Aquamarine Mala Bracelet. 
Aquamarine, is the gentle blue birthstone for the month of March, and has long been a symbol of youthfulness, good health and hope.
Each is unique
Choose 6mm-10mm beads
Stone origin: 

Pakistan
The name aquamarine is derived from a combination of two Latin words: aqua, meaning water and marina meaning sea. Together, the word translates to the color of the sea. Said by healers to benefit the throat chakra as all blue stones do - wear it for added confidence in public speaking and to speak your truth!
This guy has cool friends you'll like!