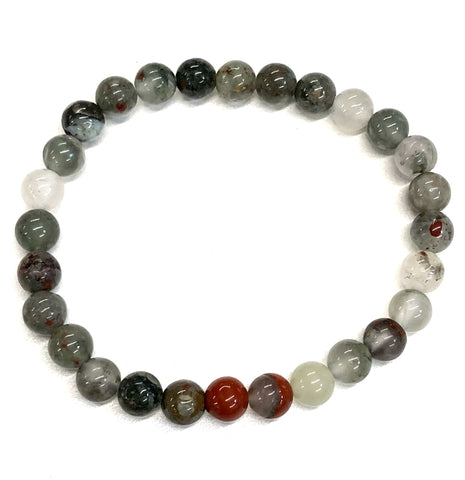 Bloodstone Mala Bracelet, Stone Bead Stretch Bracelets
$ 9.00
Bloodstone Mala Bracelet. 
The simmering colors of earthy green and dark red merge in Bloodstone. This is a stone that burns bright with energy - if you're feeling in a funk, Bloodstone gets your blood moving!
Each is unique
6mm beads
Stone origin: 

India
This guy has cool friends you'll like!