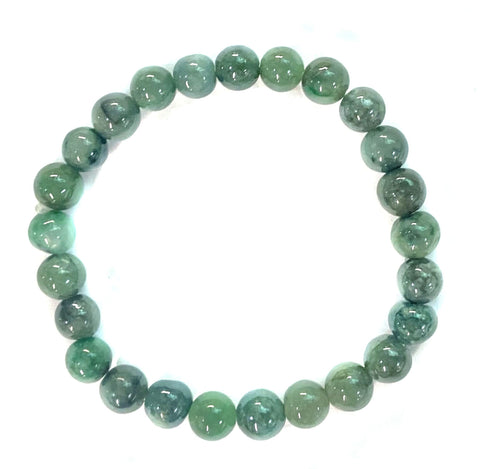 Sold Out
Burmese Jade Round Stone Bead Stretch Bracelet
$ 12.50
This product is unavailable
Jade is prized for its ethereal beauty and is said to bring the wearer strength, luck, and good health!
Each is unique
8mm beads
Stone origin:

Burma (Myanmar)



Burmese Jade remains one of the highest quality variations of this gemstone known for its firmer, denser, and more lustrous shine. Burmese Jade was the most important and sought-after historically in China and today it continues to be one of the most prized varieties.
This guy has cool friends you'll like!