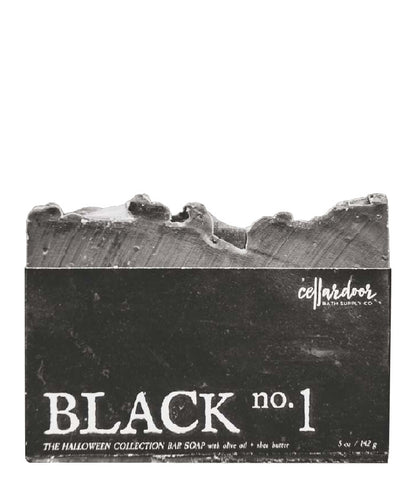 Cellar Door Bar Soap: Black no. 1
$ 8.00
Cellar Door Bar Soap: Black no 1. Smells like: dark patchouli. black anise. blood orange.
Use it for: Cleansing showers, face wash, hand soap, dates at midnight with Nosferatu, loving the dead. 
Ingredients: 
olive oil
water
coconut oil
sustainable palm oil
sodium hydroxide (lye)
castor oil
shea butter
fragrance

pumice

bamboo charcoal
mineral colorant
100% vegan, biodegradable, sustainable. Free of sulfates, phthalates, synthetic dyes, detergents, SLS and SLES & parabens. 100% of the time!
This guy has cool friends you'll like!