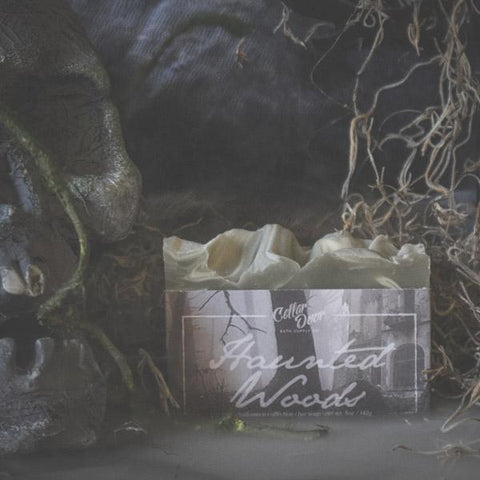 Cellar Door Bar Soap: Haunted Woods
$ 8.00
Cellar Door Bar Soap: Haunted Woods. Smells Like: fallen leaves. moss. freshly dug earth. lichen. the aroma left behind by the apparition known as "The Lady in the Woods."
Use it for: ethereal showers. hand soap. face wash. cleansing the demonic attachment from last night's ghost hunt.
Ingredients:
olive oil
water
coconut oil
sustainable palm oil
sodium hydroxide (lye)
castor oil
shea butter
fragrance
mineral colorant
Bamboo Chacoal
100% vegan, biodegradable, sustainable. Free of sulfates, phthalates, synthetic dyes, & parabens. 100% of the time!
This guy has cool friends you'll like!