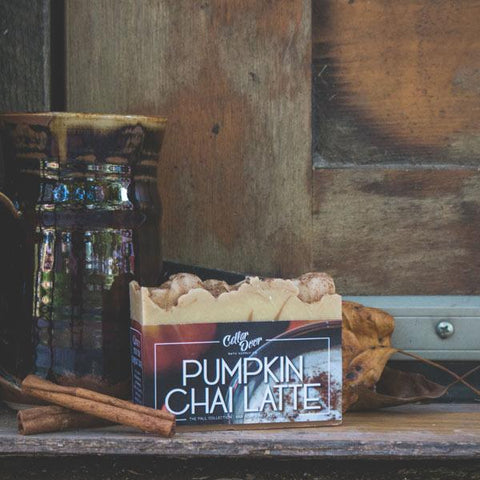 Cellar Door Bar Soap: Pumpkin Chai Latte
$ 8.00
Cellar Door Bar Soap: Pumpkin Chai Latte. Smells Like: warm pumpkin puree. spicy chai. freshly roasted coffee. the perfect marriage of two of fall's most warm, cozy, and downright delicious seasonal drinks.
Use it for: warm showers. face wash. hand soap. chatting up the local barista about how fall is hands down the best season of the year. 
Ingredients:
olive oil
water
coconut oil
sustainable palm oil
sodium hydroxide (lye)
castor oil
shea butter
fragrance
mineral colorant
100% vegan, biodegradable, sustainable. Free of sulfates, phthalates, synthetic dyes, & parabens. 100% of the time!
This guy has cool friends you'll like!