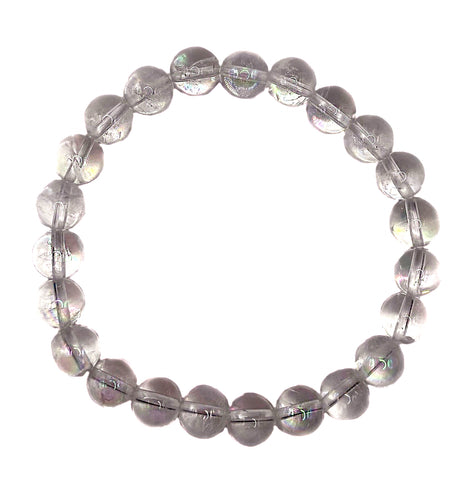 Aura Clear Quartz Stone Bead Mala Stretch Bracelet
$ 10.00
Clear Quartz Stone Bead Mala Bracelet. 
Each is unique
8mm natural stone beads
Very high quality

Stone origin: Brazil
Bead bracelets are a great compliment to your meditation routine — used for keeping count while reciting, chanting, or mentally repeating a mantra.

*imagine clear quartz with a soft pink rainbow sheen to it.
This guy has cool friends you'll like!