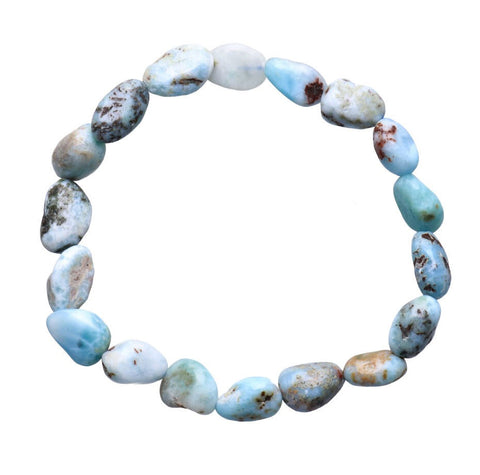 Larimar Freeform Stone Bead Bracelet, Chunky Stone Stretch Bracelet
$ 21.00
Larimar is the tradename for a rare blue variety of the silicate mineral pectolite found only in the Dominican Republic, around the city of Barahona.
Each is unique
Freeform shape 10mm-12mm beads

Stone origin:

Dominican Republic



Though it looks like it comes from the sea, it is actually found in a dormant, volcanic mountain range in the Baoruco Mountains of the Dominican Republic.
This guy has cool friends you'll like!