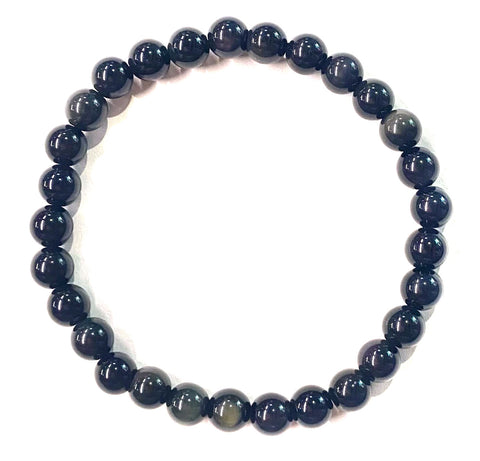 Sold Out
Rainbow Obsidian Round Stone Bead Mala Bracelet
$ 9.00
This product is unavailable
Rainbow Obsidian Round Stone Bead Mala Bracelet. Obsidian is a naturally occurring volcanic glass. It is formed when patterns of gas bubbles are aligned along layers created by the flowing lava before it solidified.
Each is unique
Subtle coloration in non-black areas
6mm beads

Stone origin: Mexico

Energy workers believe that Rainbow Obsidian brings hope, illumination, and energy into the most blocked and stagnant areas of the emotional body.
This guy has cool friends you'll like!