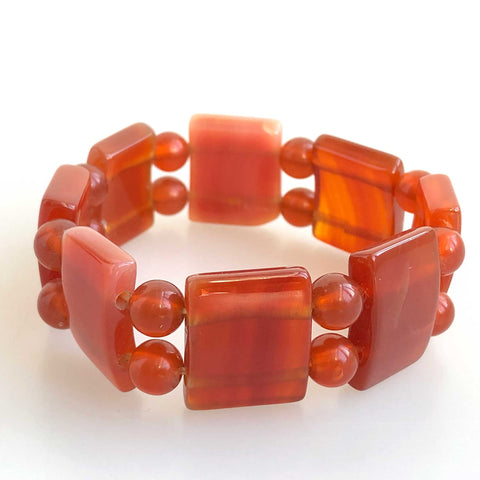 Sold Out
Red Agate, Large Flat Stone Bead Stretch Bracelet
$ 12.00
This product is unavailable
Red Agate, Large Flat Stone Bead Stretch Bracelet. Did you know that that the word agate is derived from the Achates River in Sicily? A well-loved stone by all throughout history, it was used by the early Egyptians as jewelry and even in ancient India before 3000 BC.
Each is unique
Stone origin: India
Red agate, a chalcedony, is often confused with red jasper - you can tell the difference from jasper because agate always has some translucency and frequently some banding too, even if quite subtle.
This guy has cool friends you'll like!