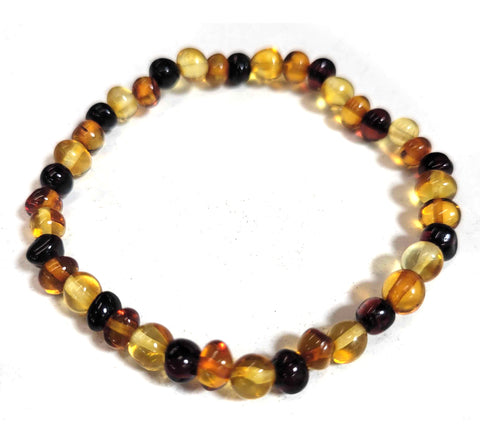 Mixed Amber Bead Bracelet, Freeform Baltic Amber Stretch Bracelet
$ 19.50
Amber Stone Mala Bead Stretch Bracelet. 
Each is unique
Real Baltic Amber
Alternating beads dark and light in one bracelet
Approx. 6mm-ish freeform (not round) beads
Stone origin: Lithuania

Amber is known as "Lithuanian gold," and many know it for its beauty in pieces of jewelry and art. 

Nearly all of our stretch bead bracelets are the same price, but we've found some rare stones for you that are just a little more.
This guy has cool friends you'll like!