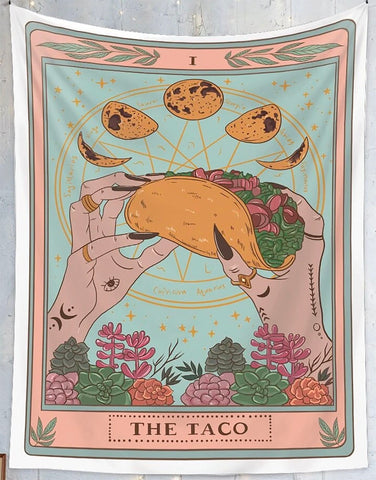 Sold Out
Taco Tarot Tapestry. 39"x27" Fabric Wall Hanging
$ 19.00
This product is unavailable
Cat Tarot Tapestry, Temperance. Make Taco Tuesday everyday!

39"x27" not too big, not to small!

Soft microfiber, full color print

Lightweight and easy to hang

Hand with double sided tape or even a sewing pin

Use as a wall hanging, table or altar cloth, or even a scarf or head wrap!
This guy has cool friends you'll like!