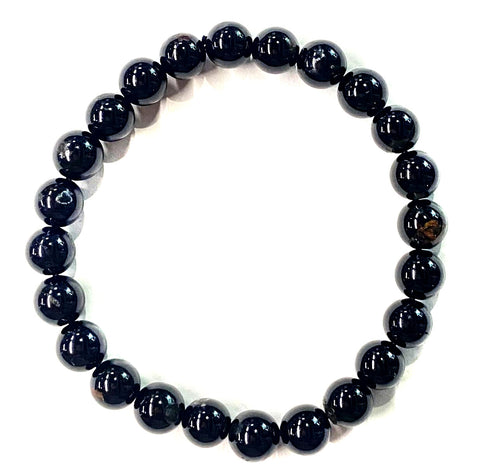 Sold Out
Black Tourmaline Round Stone Bead Mala Stretch Bracelet
$ 12.00
This product is unavailable
Tourmaline stones will help with balance, communication, and protection, with these deep red especially opening the heart chakra. 
Each is unique
Natural stone beads
Approx. 7 mm beads
Stone origin: Madagascar
Nearly all of our stretch bead bracelets are the same price, but we've found some rare stones for you that are just a little more!

Bracelets are a single strand with an elastic band. Average size is approximately 7 inches. Beads are measured in mm. As it is a natural stone, no two will be alike. Natural stones have varying shades, line patterns and inclusions. Natural stones may have chips, cracks or other imperfections. 

This guy has cool friends you'll like!