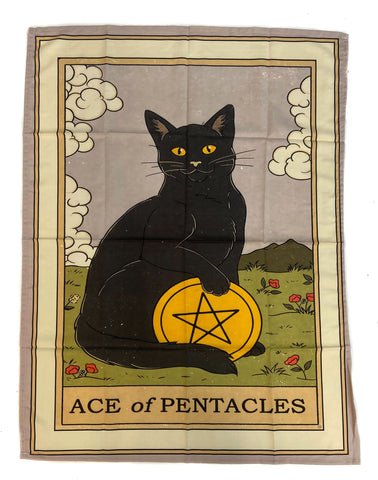 Cat Tarot Tapestry, Ace of Pentacles. 39"x27" Black Cat Fabric Wall Hanging
$ 19.00
Cat Tarot Tapestry, Ace Of Cups. Look no further than your pretty paws to see into the future!

39"x27" not too big, not to small!

Soft microfiber, full color print

Lightweight and easy to hang

Hand with double sided tape or even a sewing pin

Use as a wall hanging, table or altar cloth, or even a scarf or head wrap!
This guy has cool friends you'll like!