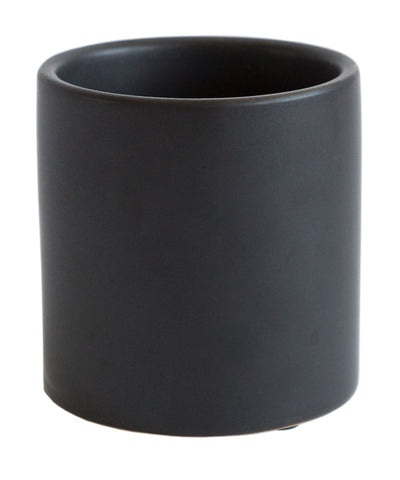 Matte Black Mini Cylinder Ceramic Planter
$ 7.00
Matte Black Mini Cylinder Ceramic Planter. Plants have feelings too, make a snazzy home for them! Sleek and minimalist, your green friends will reward you with tons of growth for their apartment upgrade.
Black cylindrical ceramic vessel
Use as a cut-flower vase or live-plant container
Measurements: 4" x 3.75"
We also have this vase style in a cube shape! This item is available for immediate shipping.
This guy has cool friends you'll like!