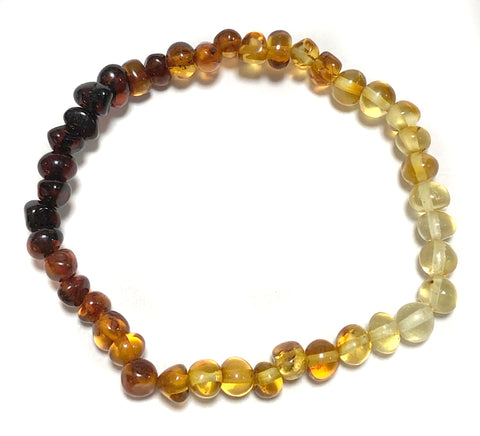 Sold Out
Ombré Amber Freeform Bead Bracelet, Natural Baltic Amber Stretch Bracelet
$ 19.50
This product is unavailable
Amber Stone Mala Bead Stretch Bracelet. 
Each is unique
Real Baltic Amber
Gradient of beads dark to light in one bracelet
Approx. 6mm-ish freeform (not round) beads
Stone origin: Lithuania

Amber is known as "Lithuanian gold," and many know it for its beauty in pieces of jewelry and art.
This guy has cool friends you'll like!