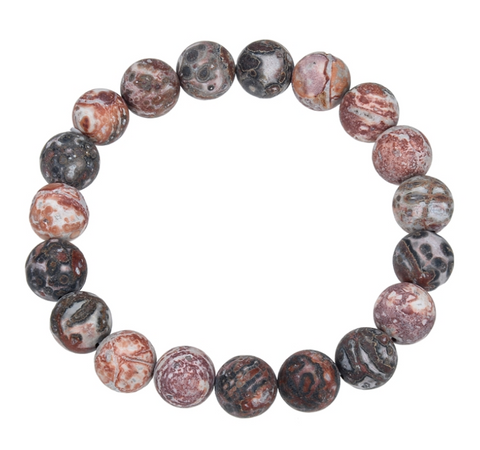 Red Leopard Skin Jasper Beaded Mala Bracelet
$ 9.00
Red Leopard Skin Jasper Beaded Mala Bracelet. Also sometimes known as Jaguar Stone, due to its many beautiful colors and unique spotted patterns! Meow! This and all Jaspers get its name from the Greek word iaspi, which means "spotted stone."
Beads measure 8mm-10mm
Stone origin: Madagascar

Healers say that Red Network Jasper gives all all the strength and vibes of the wild cat for which its named. Leopard Skin jasper is most closely associated with the root chakra and the astrological signs Gemini and Scorpio.
This guy has cool friends you'll like!