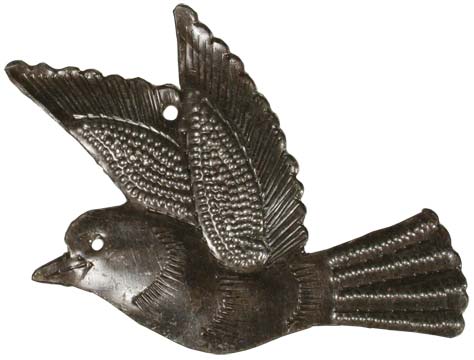 Haitian Metal Dove Milagros, Fair Trade
$ 9.00
Haitian Metal Dove Milagros. Haitian artisans begin with a 55 gallon steel oil drum - it is then split and flattened, with the design first sketched in chalk then perforated and cut using only a hammer, chisel and nail.
Hand cut and punched
Lacquered recycled steel
Each measures 

~ 3.5" long

Handmade in Haiti

Fair Trade, ethically sourced

Ready to hang, hole and/or loop cut into the design
Milagros gain meaning through the wearer's intentions. Thoughts, hopes and desires attach themselves to the milagro, making it a tool for your intention to be carried in. 
This guy has cool friends you'll like!